Home maintenance (Kansas City) A Must for Homeowners
Is your home getting the upkeep it needs? If it has burnt-out light bulbs, rickety 
shutters, or a deck with loose boards, it probably isn't. It can seem overwhelming to keep a home up, but it doesn't have to be. Home maintenance (Kansas City) is a must for homeowners, whether they take care of issues now or later.
Why Your Home Needs Proper Upkeep and Maintenance
When we say the "upkeep" every home needs, we are referring to simple maintenance. Home maintenance is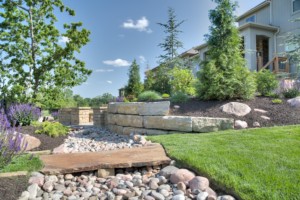 important for a couple of reasons. First and foremost, home maintenance (Kansas City) ensures a home is safe and comfortable to live in. Houses are like human bodies. They need to be nurtured to stay healthy and functional. You nurture your body by exercising, sleeping enough, drinking water, etc. Similarly, you can nurture your home and keep it in good working order through regular maintenance.
Additionally, a home that is maintained well is an easy-to-sell home. "A home 
that appears tidy and well-cared-for will sell more quickly and for more money. A good first appearance can add as much as 10 percent to the value of the home," wrote Money Under 30's contributor Sarah Davis.
Being a homeowner can be wonderful. It can also be a challenge when you 
consider the effort it takes to maintain a house. There are a plentiful number of companies that offer home maintenance (Kansas City) services at a variety of price points.
Landscaping Company (Kansas City) Provides Home Maintenance Services
Landscaping company (Kansas City) By The Blade makes it easy for homeowners to see that their homes stay properly maintained and cared for. It does this by providing quality home maintenance services. Think you can't afford regular home maintenance services? Think again. Landscaping company (Kansas City) By The Blade offers competitive pricing for its home maintenance services. In fact, you can secure reliable monthly home maintenance for the cost of a couple of meals out. Take a look at By The Blade's home maintenance services and pricing here.
Contact landscaping company (Kansas City) By The Blade today to get more 
information about home maintenance and other home-beautifying services.