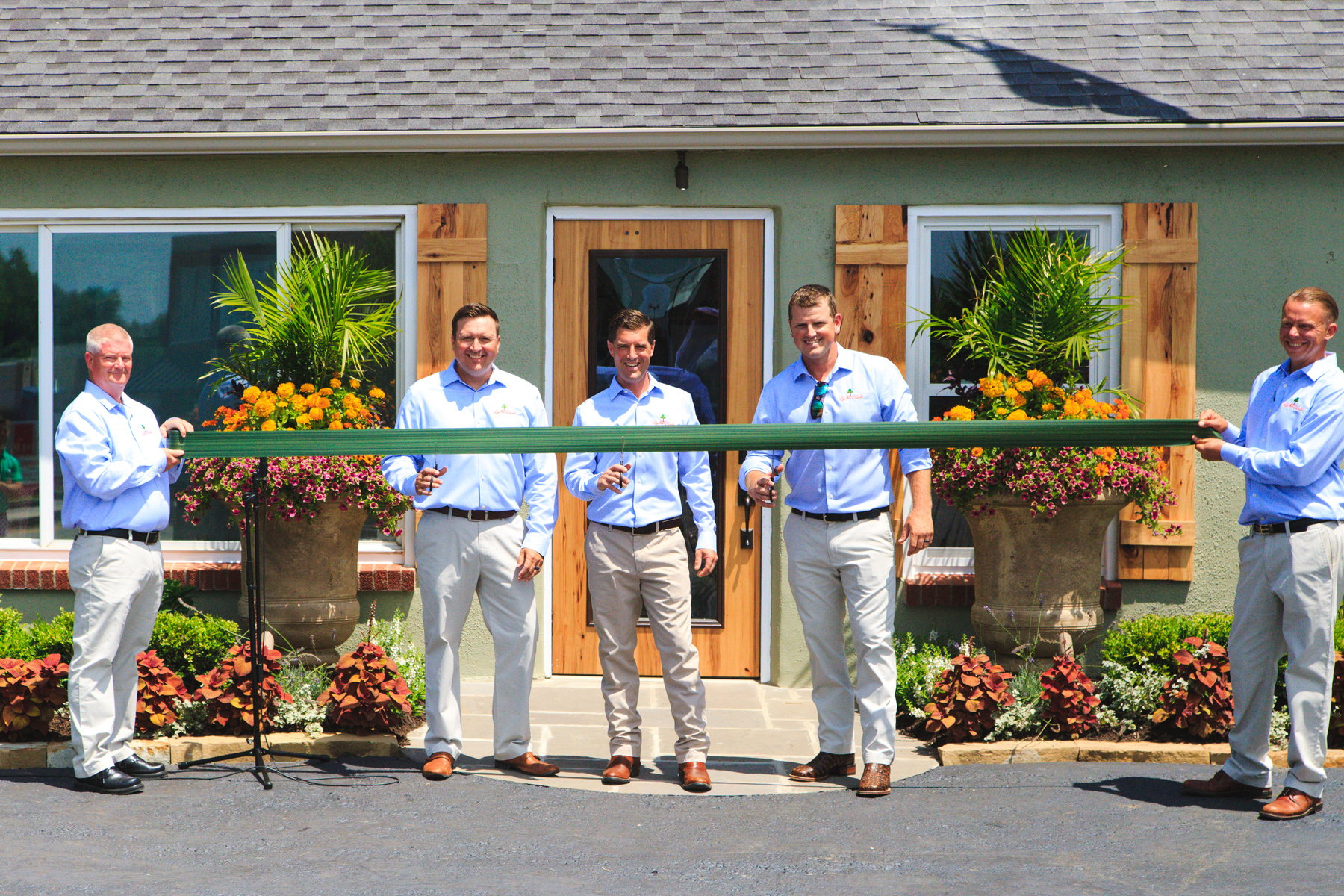 THANK YOU to all who attended the grand opening of our new, Outdoor Design Studio in Parkville, Mo. WOW – what an amazing two days, celebrating with our families, friends, valued customers, contractors and suppliers who have helped to cultivate our growth and success. We're proud to remain rooted in the Northland community, and to call Parkville home.
Creating an outdoor design studio has been a dream in the making for nearly 20 years," said Patrick Vogt, Owner, "and it's because of our valued customers and dedicated employees that we have recently been able to make that dream a reality."
The journey began over 20 years ago with a single lawn mower and a teenager determined to grow his own business. Today, By The Blade employs 35 people and provides complete outdoor design and custom build solutions for clients who find their solace in luxury outdoor living.
"Our new outdoor design studio will provide a one-stop shop for all outdoor living needs," said Patrick. "Our customers will be able to see our designs, feel the variety of stones, countertops and landscaping materials, and even smell the flowers."
We appreciate everyone who took the time to visit with us during our grand opening weekend! We hope you were inspired not only by the transformation of our space, but also by all the beauty and tranquility that outdoor living at its finest has to offer.
By The Blade has been proudly located in Parkville since 1996, serving our valued customers throughout the Greater Kansas City region. From perennials to pools and spas, grill stations and fire features, we build custom outdoor getaways right in your backyard. Consultations are always complimentary. See why By The Blade is the #1 landscaping service in the Northland and Kansas City's Ambassadors of Outdoor Living.
Open Monday through Friday from 9 a.m. to 5 p.m., and located at 8904 NW 64th Street/45 Highway, give us a call to schedule a tour today!