Good Health and Increased Property Value Lead the List of Positive Benefits
If you had a pool growing up and your other neighbors didn't you were probably one of the most popular kids in town because everyone loves a swimming pool. A pool is like a magnet on a hot day when the best way to cool off is to immerse yourself in fresh, cool water.
Many people don't even look into the possibility of owning their own pool because they have a mental block that tells them "it's too expensive," but that is very often not the case.
People sometimes put up barriers when considering a new in-ground pool, but there is a positive flip for each one of them:
It costs too much to maintain. This will vary according to the size of the pool and whether you hire a pro to clean and add chemicals as needed to your pool, but costs can run from $30 per month to $250 per month. A new pool will have very few, if any issues and will likely have a guarantee if something breaks.
It's not worth the investment. There are several issues which will determine the return on investment (ROI) from new in-ground pool. If you are wondering if a $30,000 pool will add $30,000 value to your home, the answer is maybe. Location is a big part the answer to that question, and a licensed appraiser or Realtor can help you with that information. The benefits to your lifestyle will be large.
No one will use the pool. This one is up to you. Swimming pools provide a perfect setting for outdoor entertainment and they add a peaceful setting for fun and relaxation.
It's too expensive. Financing is available, and our team of in-ground swimming pool experts can design a pool that's right for your home, right for your lifestyle, and right for your budget. Often you can structure financing to cover a new pool as part of a re-finance of an existing home loan and come away with lower payments that you are currently paying.
The benefits of swimming are remarkable. A low-impact, natural cardio-exercise that works on virtually every muscle in the body, swimming is considered by physiologists to be the "perfect" way to stay in shape. You'll add years to your life and life to your years.
In Ground Pools in Kansas City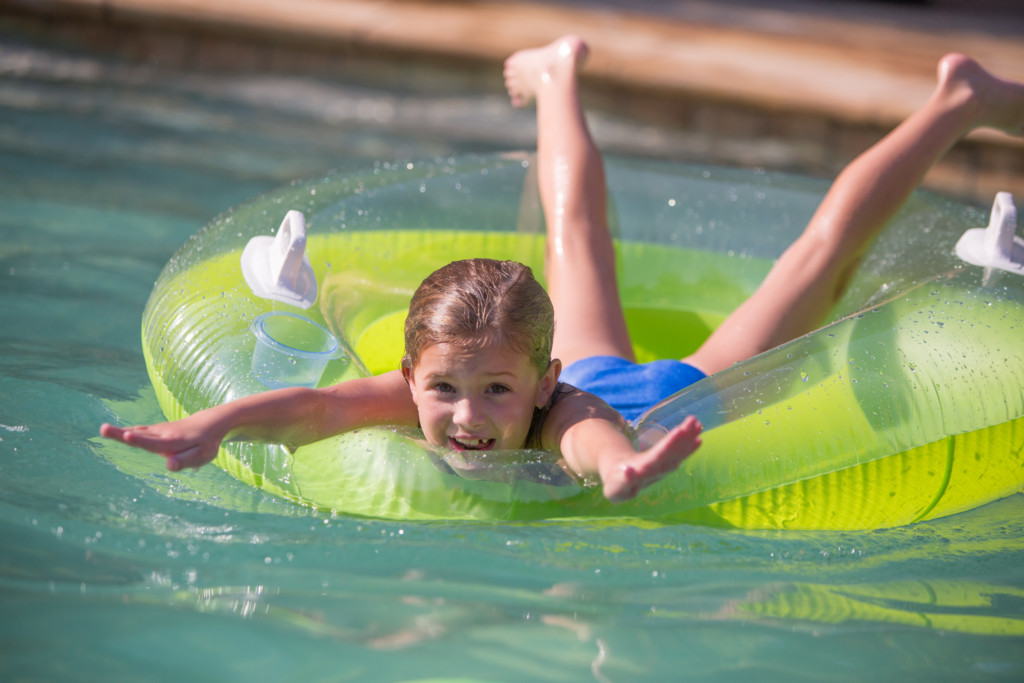 There is absolutely no obligation to call us and discuss fulfilling your dream of an in-ground pool to your home in the Kansas City area. We can answer every question you have and some you haven't thought of so you're completely at ease with the whole process.
Call our pool team at 816-505-0444 for a consultation today!