Prepare Your Lawn for Summer During the Spring Thaw
The winter of 2018-2019 was one for the record books in many parts of the USA. Some regions had record cold, including the Polar Vortex, which made its return after a few years on vacation.
It is a miracle of nature that a living plant can endure such hostile conditions such as freezing cold, snow, ice, and lack of sunlight for such a long time and yet undergo a restoration and rebirth to vibrant life again. You can get to the healthy, green lawn you want for summer if you take some steps now.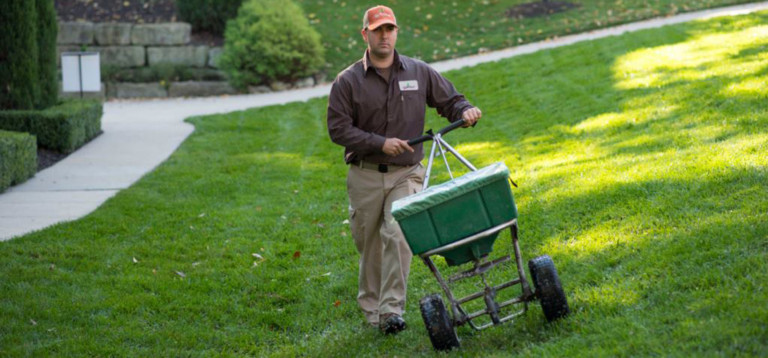 Please Keep off the Grass
Right now your lawn may still be thawing out and wet. The soil at the top, just below the grass, is probably soggy and just below that it is likely still frozen. Therefore, you don't want to be walking around on your lawn because you may actually snap the roots and damage it.
Salt Damage
Salt spread on the roads and sidewalks all winter may have damaged your lawn. If the grass is particularly brown and you know it was likely covered by salt, you can possibly repair the damage with gypsum, which adds sulfur and calcium to the soil. In cases of extreme damage, the grass might have to be replaced. You'll probably will want to have an expert make a diagnosis.
Snow Mold
Big gray circles on your lawn means you likely have snow mold, a fungus that grown in the cool spring season on wet grass. It looks terrible but it's treatable. There are fungicides that may clear up the problem, or you may be able to aerate the grass and the fungus will go away. Once again, it's best to ask an expert rather than apply products to your lawn that may do more harm than good.
Drainage Issues
Spring is the perfect time to look for drainage issues. If water is pooling in certain areas and not going away as fast as the rest of the lawn, you probably have low spots that aren't draining. It may require some leveling of the whole yard, which is no small task if your property is large. A professional landscaping service can handle this job pretty quickly and for less money that you might think.
Lawn and Landscape Kansas City
By the Blade Lawn and Landscape has been helping Kansas City homeowners prepare for the warm months with expert products and services that turn dreary grass into spectacular summer lawns. You can reach us by calling 816-505-0444.