Lawn and Landscaping in Kansas City
So, you're selling your house and you're convinced you will get a nice offer soon. The home has seen many improvements including new kitchen appliances and flooring, and you're in a great neighborhood so you feel very optimistic you'll sell soon.
Prospective buyers are driving through your area, looking at houses and taking notes about which houses they want to inspect with a Realtor. Will they make an appointment to see your home?
House & Garden TV (HGTV.com) says there are several things you can do to improve your home's "curb appeal" and therefore increase the chances a browser will look deeper and perhaps become a buyer!
Use Quality Real Estate Signage
Cut Back Trees and Shrubs
Manicure Your Lawn
Plant Some Color
A Fresh Coat of Paint
Clean the Roof and Gutters
Freshen Walks and Driveways
Make Outdoor Spaces Inviting
Brighten Up Your Mailbox
Treat Your Windows
By the Blade has been helping homeowners and Realtors with five of these ten recommendations for many years and we have seen demonstrable proof that some quality landscaping can make a real difference when it comes to curb appeal.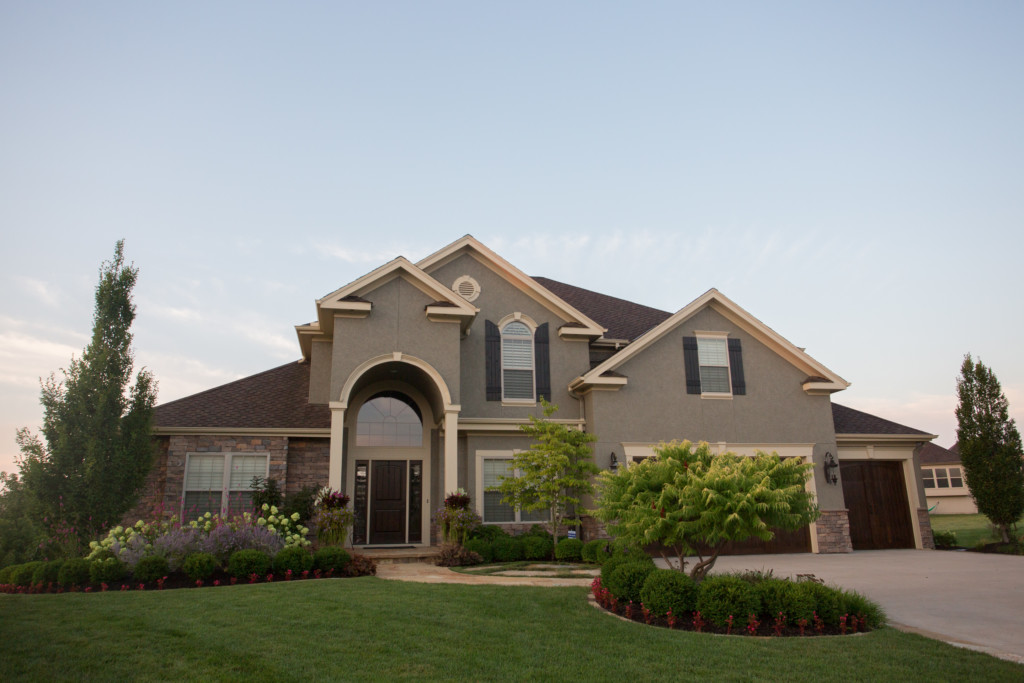 Our Landscaping Division can cut back overgrown shrubs and trees so people can see how beautiful your home really is. No one wants tree limbs hanging into their windows, and shrubs blocking sidewalks. We can also treat and cut your lawn so it looks like the lush, green outfield at Kauffman Stadium.
Planting new flowers and flowering shrubs can really add some visual appeal to a home, and we know what will fit your budget.
Our Outdoor Construction Division can make your outdoor spaces far more inviting with a new deck, or if you have a deck and it's worn and weather-beaten we can help there too.
Remember that your home has one look during the day and another at night. Outdoor lighting will help with the overall appearance and also keep away unwanted visitors with the addition of motion-sensor activated flood lights.
Thinking about a swimming pool? Our Aquascape/Swimming Pool Division can definitely help there.
Lawn and Landscaping in Kansas City
By the Blade is always conscious of your budget while we add beauty and value to your home. If you're not sure about what we can help you with, just give us a call! (816) 505-0444