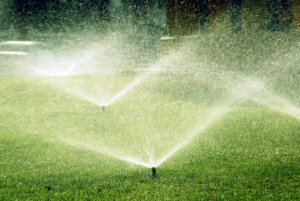 With the recent dry spell, now is a GREAT time to water! Plants, trees and grass need water this time of year to regenerate from summer heat. It's especially important to water following aeration and overseeding – new grass seed needs water to germinate!
Yes, it's been a wet summer; however, recent dry conditions require watering now to help maintain new growth established to this point in the season.
Once it cools down and we get some additional moisture, we'll start performing irrigation shut-down services.
Sincerely,
Patrick Vogt
Chief Ambassador of Outdoor Living