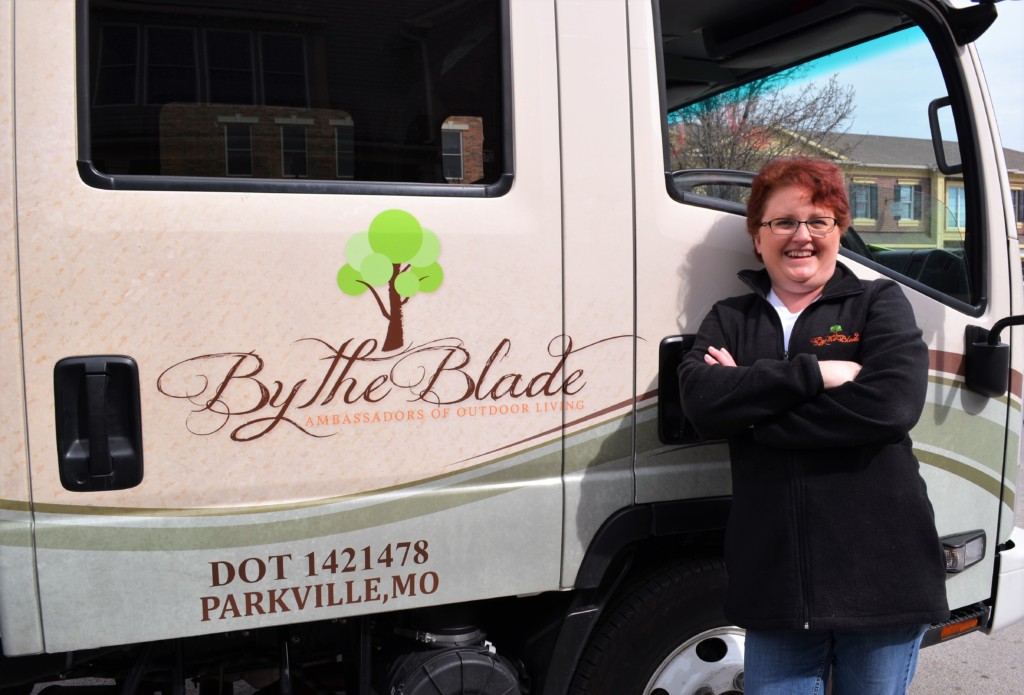 Who: Administrative Assistant with By The Blade, mom to Jakob, 20 and 2 fur babies, Kip and Babygirl.
Favorite Holiday: Halloween, because it's that one time of the year you can dress up and be someone else.
Best Vacation Taken: We traveled to Oregon last year and got to see some really amazing scenery.
My Go-To Restaurant: Olive Garden (Can't get enough of those bread sticks and alfredo sauce!)
I Caffeinate With: Caramel Iced Coffee.
Favorite Line From a Movie: "You're killing me Smalls." – The Sandlot
Best Part of My Job: Seeing our customers "Visions" come to life.
Favorite Way to Spend Time Away from Work: Spending quality time with family or curled up on the couch with my dogs watching TV.
People Would Be Surprised to Learn: I would love to go on a haunted tour.