Should You Add a Pergola to Update Your Landscaping? Advice from a Top Landscaping Company in Parkville 
By The Blade, a premier landscaping company in Parkville, can update your landscaping with an exciting venture that will breathe new life into your outdoor space. Are you looking to create a captivating focal point? Do you want to enhance the functionality of your backyard? And last but not least, do you want to enjoy the perfect balance of shade and sunshine?
If you answered yes to all these questions, a pergola might be the perfect solution!
In this article, we'll explore the benefits of adding a pergola to your landscape. After reading our expert advice, we hope you'll consider hiring one of the top landscaping services in Parkville – By The Blade – to install your brand new pergola!

A pergola is a versatile outdoor structure that can transform your garden, patio, or deck into a visually appealing and functional area. It typically consists of vertical posts that support crossbeams and an open lattice or slatted roof. Pergolas come in various styles, sizes, and materials, giving you the freedom to customize it to suit your unique preferences and landscape design.
One of the significant advantages of adding a pergola to your landscape is the immediate enhancement of curb appeal. A well-designed pergola adds elegance and architectural interest to your outdoor space. It provides a charming focal point that draws the eye and creates a sense of depth and dimension. When adorned with climbing plants, such as wisteria or ivy, a pergola can create a stunning visual impact that transforms your entire property.

Shade and Comfort
A pergola strikes the perfect balance between sun and shade. It offers partial shade, allowing you to enjoy the beauty of the outdoors while staying protected from direct sunlight. This makes it an ideal spot for outdoor gatherings, dining, or simply relaxing with a book. By hiring one of the top landscaping services in Parkville to strategically install your pergola, you can create comfortable outdoor seating areas that invite you to unwind and soak in the natural beauty of your surroundings.
When you choose to add a pergola to your landscaping, you have the opportunity to customize it to fit your lifestyle and design preferences. From the type of wood or other materials used to the size and shape of the structure, the possibilities are nearly endless. You can select a pergola that complements the architectural style of your home or opt for a more modern, minimalist design. Furthermore, you can choose to leave the top open for an airy feel or add a retractable canopy for additional shade and weather protection.
It is wise to invest in your landscaping. This includes adding a pergola. Wonderful features like a pergola can significantly boost the value of your property. A well-designed and well-maintained outdoor space is a sought-after feature for potential buyers. It showcases your property's potential and can set your home apart in a competitive market. Additionally, a pergola demonstrates that you've invested in creating an enjoyable and functional outdoor living area, making your home more appealing to prospective buyers.

Pergolas offer a versatile canvas for design and creativity. You can incorporate various elements into your pergola to make it even more appealing and functional. Consider adding outdoor lighting, such as string lights or lanterns, to create a warm and inviting ambiance for evening gatherings. You can also install a ceiling fan or outdoor speakers to enhance comfort and entertainment options.
Hosting Outdoor Events
If you love entertaining friends and family, a pergola provides the perfect setting for outdoor events. Whether it's a summer barbecue, a birthday celebration, or a casual get-together, your pergola can serve as the ideal space to host these gatherings. You can set up tables, chairs, and even an outdoor kitchen under the pergola, creating a fantastic atmosphere for socializing and making lasting memories.
A pergola can also serve as a natural divider, creating a sense of privacy in your outdoor space. If you're looking to create a secluded retreat, you can use climbing plants or vines to cover the lattice or slatted roof, forming a living wall that shields you from prying eyes. The combination of the pergola's structure and the lush greenery creates a tranquil oasis right in your backyard.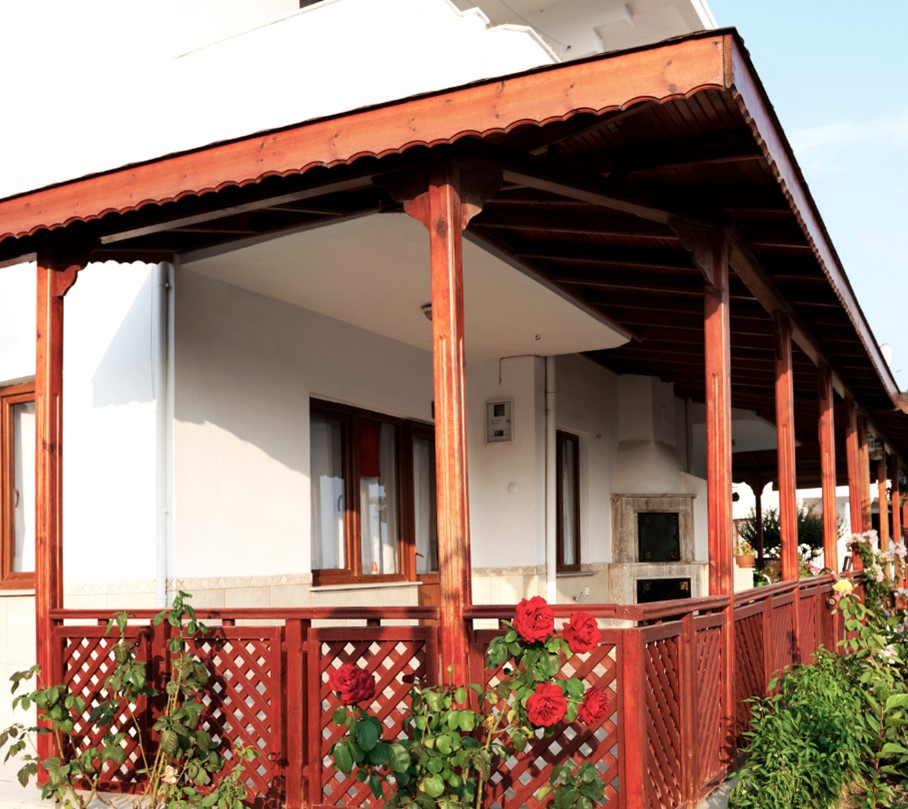 In conclusion, adding a pergola to your landscaping is a decision that can significantly enhance your property. You can expect the following items to show vast improvement:
Boosted Property Value
Enhanced Functionality
More Aesthetic Appeal
If you're seeking a visually captivating structure, a comfortable shaded area, or a versatile space for outdoor activities, a pergola offers it all. By customizing the design to suit your preferences and incorporating thoughtful elements, you can create a breathtaking outdoor space that truly complements your lifestyle.

If you're considering adding a pergola to update your landscaping, By The Blade is here to bring your vision to life. As an experienced landscaping company in Parkville, our team of experts specializes in creating stunning outdoor environments that reflect your personality and preferences. From the initial design to the final installation, we're committed to ensuring that your pergola becomes a cherished addition to your property.
Contact one of the top landscaping services in Parkville today to explore all the possibilities. Get ready to embark on a journey to transform your landscape with the timeless elegance of a pergola.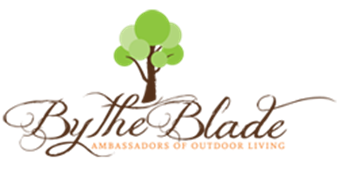 Whether you need new sod installed or year-round maintenance for your yard, By the Blade has you covered. As one of the best lawn services in Parkville, we take great pride in making sure our clients have a majestic yard that they can be proud of. Not to mention, we also customize and design swimming pools. In fact, many of our past clients consider us one of the best pool design companies in Parkville.
If you need more information about our Parkville lawn care services, and how we can rejuvenate your lawn, please contact By The Blade in Parkville, MO today.
Give us a call!