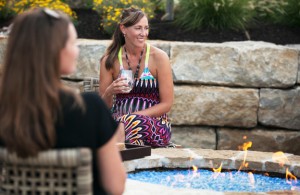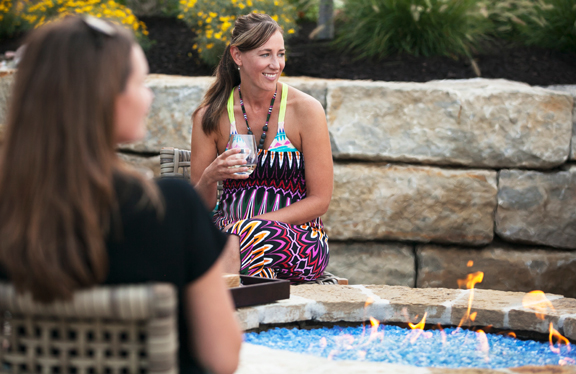 If there's anything we've learned from years of experience, it's this: landscaping is the 
perfect companion for an
inground pool
. The beauty of perfectly landscaped lawns surrounding sparkling pools reinforces our belief that there's simply nothing like a gorgeous landscaping job to show off an inground pool, especially in the summertime.
Landscaping: The Perfect Companion for Your Inground Pool (Kansas City)
After going to all the trouble of having an inground pool (Kansas City) installed, 
you owe it to yourself to put the icing on the cake by investing in landscaping services. Lawn and landscaping KC companies, such as By The Blade, can deliver a simple, elegant landscaping look to frame your pool. Alternatively, lawn and landscaping KC companies can make your lawn as grandiose as you like. When it comes to inground pools and coordinating landscaping, you are only limited by your imagination. This is just one reason that By The Blade offers both inground pool design and installation services in conjunction with lawn and landscape design and building services. The more coordinated these two are, the better you'll feel when outside enjoying them.
What Type of Lawn and Landscaping KC Design Should You Choose?
What type of lawn and landscaping KC design should you opt for? The first step to 
determining this is taking stock of what type of inground pool (Kansas City) you have, or which one you want. If you already have an inground pool, go ahead and start thinking about landscaping to compliment it (By The Blade offers free design consultations). If you don't have an inground pool but you want one, reach out to an inground pool (Kansas City) company like By The Blade that can meet your inground pool/lawn and landscaping KC needs.
Lawn and Landscaping KC Company Installs Inground Pools and Provides 
Other Services
Determining what type of inground pool and landscaping you'd like to have is not 
an easy decision. That's why you need to work with an experienced inground pool Kansas City/lawn and landscaping KC company like By The Blade. By The Blade creates breathtaking aquascapes and installs custom swimming pools for clients. This inground pool (Kansas City) company also provides lawn and landscaping services to ensure the overall presentation of your swimming pool is perfect. Contact By The Blade to learn more about its inground pool/lawn and landscaping services.