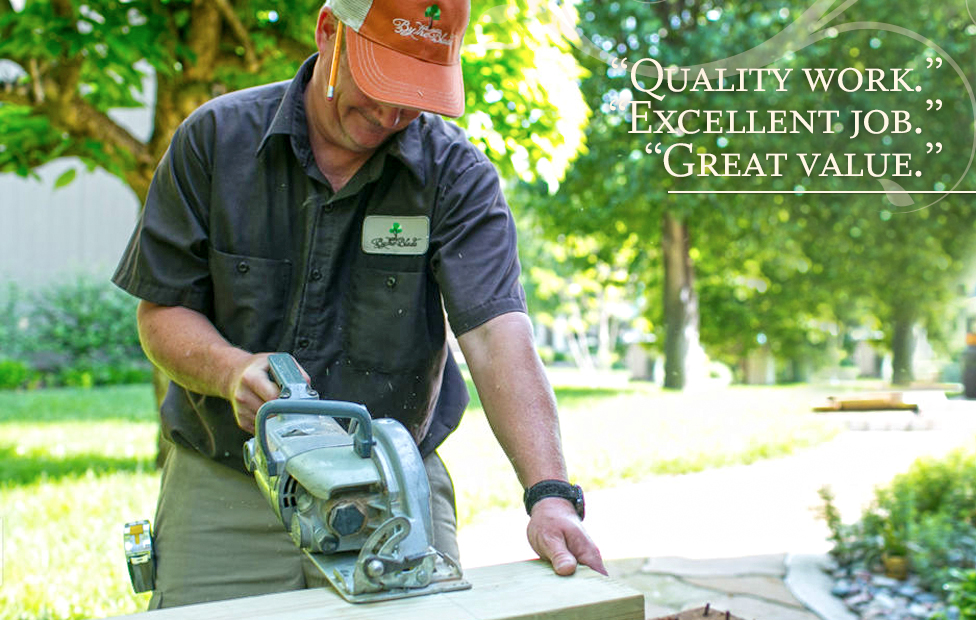 "Responsive communication."
"Friendly customer service."
"Prompt, timely service."
"Great value."
"Quality work."
"Excellent job."
"Fair price."
"We will be using him again soon!"
"Did a great job and very easy to work with!"
If you've been considering taking advantage of our Handyman Services Special before it ends on Leap Day, perhaps we can assuage any reservations with a few of the nice things our clients have been saying. There's a good reason why everyone's raving about our work, too. It all comes down to this simple fact about us:
As Ambassadors of Outdoor Living, we know sometimes the only things preventing you from getting outside to relax and spend time with your family, are unexpected repairs that pop up at the most inopportune times, along with that ever-growing list of routine home maintenance tasks. That's why we've included Handyman Services as a regular part of what we do — we want you to have every opportunity to enjoy the great outdoors. And the glowing reviews we've been getting on Zaarly can attest to our success with this endeavor.
So we invite you read more, and once your concerns have been satisfied, contact By The Blade and schedule your Handyman Services before our special pricing ends.
Through February 29, 2016, we're waiving the minimum charge and offering a discounted rate. You'll pay a $10 misc. materials charge, just $80 for the first two hours and then $40 per hour after. Contact us for more details today and start making plans for some fresh fun in the weekend sun.