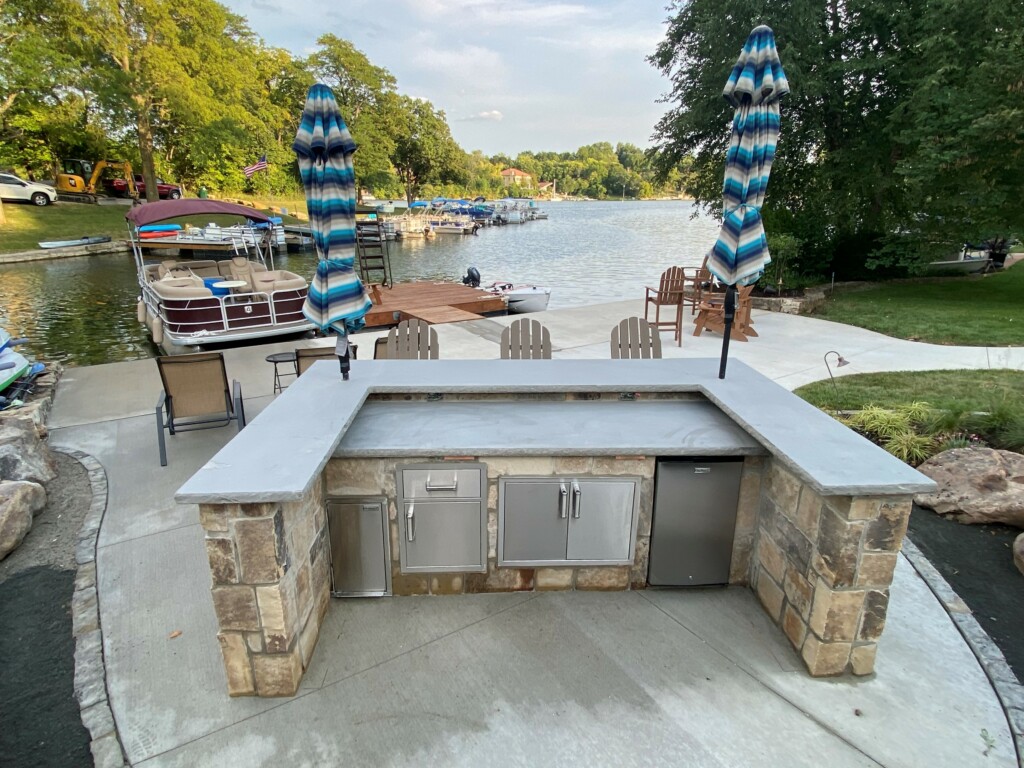 Lake life is what many people look forward to throughout the summer. Whether it's boating with friends and family, riding the jet skis, fishing, or simply setting up some camp chairs and soaking in the scenery, a lakeside home is the best place to enjoy a mini-vacation with all the familiar home comforts! 
Our team of experts helped take this lakehouse to a whole new level. This family is truly living lake life at its finest! The backyard oasis features a maintenance-free composite deck that offers unmatched views of the lake from top to bottom. 
Whether you are on the top of the deck enjoying the views while catching some sun, or you decide to stay in the cool shade in the covered living space below, this versatile living space provides unobstructed lake views no matter which level you are on.   
If the party is on both the top deck and the shaded living space underneath, you'll be able to easily access both gatherings using a customized spiral staircase to quickly gather with friends in both spaces.  Our team of professional designers truly think of it all when customizing the perfect outdoor living spaces for our clients. 
We build decks with the utmost quality and durability. This particular design was constructed with a steel I-beam to ensure structural integrity and composite decking materials for low maintenance. 
Another key aspect of the design was to preserve the beautiful view of the lake while adding a walking path that leads to the water. Our team not only did that, but they took it to another level by adding an outdoor kitchen that sits just off the water. Simply stroll down the terraced path to a lakeside patio and kitchen to entertain friends and family while only being a few quick steps from the boat dock. 
Here's a quick list of some of the key features of this Weatherby Lake beauty: 
Maintenance-free composite deck with stylish, modern horizontal cable railings

 
Custom steel galvanized spiral staircase

 

Natural stone retaining walls

 

Outdoor and under cap lighting

 

Outdoor kitchen island with minifridge

 

Boat dock concrete patio extension

 
Boulder terracing

 

Customized landscaping

 
Looking to create your customized outdoor oasis? Contact us online or call (816) 505-0444.  We look forward to working with you.