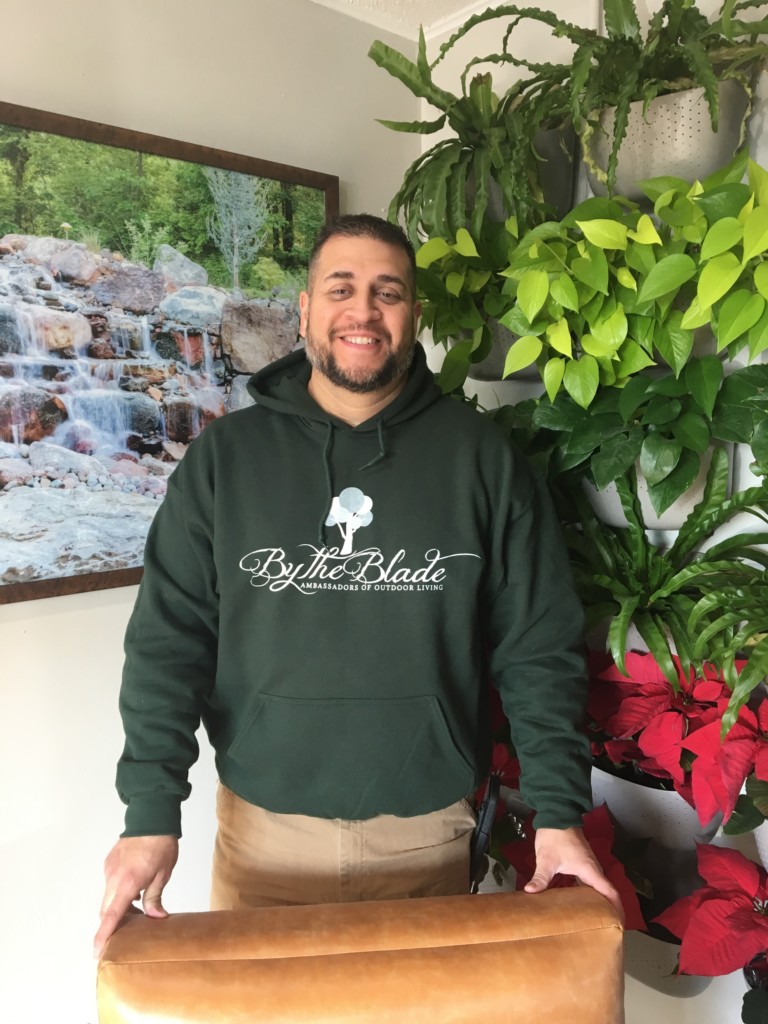 Jonathan has wide range of construction experience starting in his family's business as a stone mason. In 2007, Jonathan progressed into property and employee management where he managed a 63-acre facility with a full construction and maintenance crew. Jonathan joined By The Blade in 2019 as a Project Manager and is focused on customer relations and job management. Jonathan looks forward to growing with By The Blade for years to come and providing a unique service to our customers.
Favorite Winter Activity: Watching Chiefs football
When Traveling I Escape to: The Beach
I Caffeinate With: Dr. Pepper
Favorite Holiday: Independence Day
My Radio/ iPod is Always Tuned to: Sports Radio 810
Best Part of My Job: Working On Incredible Projects
Favorite Way to Spend Time Away from Work: Spending Time With My Family
People Would Be Surprised to Learn: I Love Sushi
Three Words That Best Describe Me: Dependable. Hardworking. Patient.