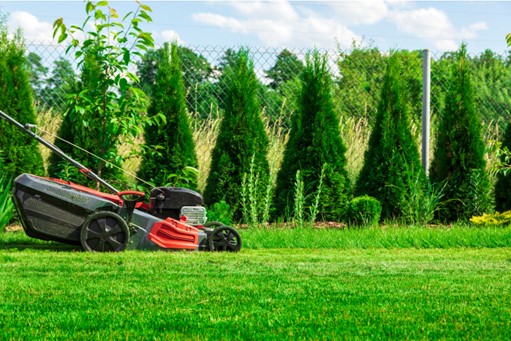 The Best Landscaping Company in Lenexa: By the Blade from A-Z 
Welcome to the A-Z guide for By The Blade, where we don't just do landscaping, we live it! We're about to take you on a linguistic journey through our green-thumbed world. So, sit back, grab a cup of tea, and prepare to be blown away like a leaf when you find out about our commitment to creating outdoor spaces. You'll see that it is nothing short of extraordinary. Let's dive into this verdant vocabulary adventure!
.
Alluring Aesthetics:
By The Blade is not just a landscaping company in Lenexa, we're artists of the outdoors. We paint with plants, sketch with sod, and draft with daisies to create a masterpiece that is your yard. Every blade of grass is a stroke on our canvas, and our lawn care services in Lenexa do not stop until your lawn is a true masterpiece in your eyes.
.
Bold and Beautiful:
Just like a peacock struts its iridescent feathers, your yard should show off its vibrant hues. From the verdant green of the grass to the riotous colors of blooming flowers, our Lenexa lawn care services ensure your yard is not just bold but breathtakingly beautiful. With us, your lawn will be the talk of the town, and the envy of every passerby.
.
Care and Commitment:
Our commitment to your lawn is unwavering. Whether it's raining or the sun is bright and shiny, we're there, tending to your green spaces with tender, loving care. We prune, we mow, we nourish, and we cultivate. Our Lenexa lawn care company is like the Florence Nightingale of lawns – nursing each blade back to health and ensuring it stays that way. Contact our team today; we'll prove it to you!
.
Dazzling Designs:
At By The Blade, we believe that every yard is a blank slate waiting to be transformed into a stunning landscape. Our expert landscaping company in Lenexa can craft a dazzling design that perfectly complements your home's aesthetics. Whether you want a minimalist Zen garden or a lush English-style lawn, we've got you covered.
.
Expert Execution:
At By The Blade, we know that crafting a perfect lawn is not just about having a vision. It's about bringing that vision to life. Our team of seasoned professionals ensures that every detail is meticulously executed. We focus on each detail, like the precise placement of each plant. We pay careful attention to the precise calibration of irrigation systems. As one of the top landscaping services in Lenexa, we know that your dream lawn is not just a fantasy. Our team of lawn and landscape experts can make it happen.
.
Full-Service Facility:
Our Lenexa landscaping company is not just here to make your lawn look good. We also offer a range of other services, including swimming pool personalization and design, home maintenance, and more. When you choose By The Blade, you're choosing a one-stop shop for all your outdoor living needs. So why wait? Give us a call at 816-505-0444 and let's start crafting your perfect outdoor space today!
.
Grandeur Guaranteed:
At By The Blade, we believe in going big or going home, and we don't do the latter. Our landscaping solutions are not just about lawn services in Lenexa but about elevating them to a level of grandeur that's simply unmatched. We guarantee you a lawn that's nothing short of a green carpet rolled out in honor of Mother Nature herself.
.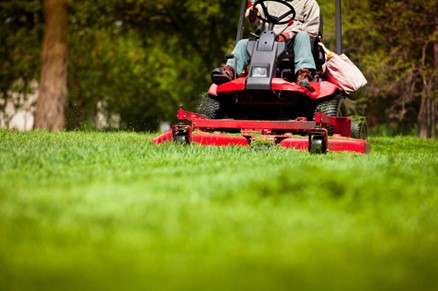 Heartfelt Hospitality:
We're more than just a landscaping company in Lenexa, we're your neighbors who genuinely care. Our team is always ready to lend an ear to your ideas, concerns, and dreams for your outdoor space. We provide service with a smile and a warmth that makes working with us feel like a friendly neighborhood get-together.
.
Innovative Ideas:
We offer premium landscaping services in Lenexa, but we're not just landscapers – we're visionaries! We believe in pushing the boundaries of what's possible in your outdoor space, offering innovative ideas that transform your yard from ordinary to extraordinary. Think floating flower beds, multi-tiered gardens, or even a mini-amphitheater for those summer night concerts!
.
Joyful Journey:
With By The Blade, a top lawncare company in Lenexa, transforming your lawn isn't a chore, it's a joyful journey. We make the process as fun and engaging as possible, involving you in every step of the way. From selecting the perfect plants to choosing the right lawn furniture, we ensure that crafting your dream yard is a delightful experience.
.
Knowledge and Know-How:
A Lenexa Lawncare company is not just green-thumbed, we're green-brained too! Our team is packed with experts who have years of experience and extensive knowledge in landscaping. Whether it's choosing the right soil or the perfect seasonal flowers, we've got the know-how to make your lawn thrive.
.
Love for Landscaping:
As one of the top lawn services in Lenexa, By The Blade's employees don't just do this for a living. Our team does this because we love it. Our lawn and landscape professionals love the smell of fresh cut grass. We enjoy the sight of blooming flowers in the spring. Not to mention, we cherish the feel of rich, fertile soil. Our passion for landscaping translates into every project we undertake, ensuring you a lawn that's crafted with love.
.
Magnificent Maintenance:
A beautiful lawn is not a one-time affair, it needs regular upkeep. That's why By The Blade, a top landscaping company in Lenexa, offers a Total Exterior Management program. This all-in-one program takes care of all your lawn care needs throughout the year. Sit back, relax, and enjoy your magnificent outdoor space without lifting a finger.
.
Netflix and Nurture:
Just like how you binge-watch your favorite shows on Netflix, our landscaping company in Lenexa will ensure that your lawn gets its fair share of attention too. Our team nurtures your outdoor space with the same dedication and love as you would your favorite series, making it the star attraction of your home.
.
Outstanding Outdoors:
At By The Blade, our landscaping services in Lenexa create outdoor settings that are as outstanding as your interior. Our team of experienced landscapers works tirelessly to design and maintain a lawn that not only complements your home but also enhances its overall appeal.

.
Personalized Planting:
No two lawns are the same and we understand that. By The Blade offers some of the best landscaping services in Lenexa. These include personalized planting services that cater to your specific needs. Whether you want a vegetable patch or a flower garden, we've got you covered.
.
Quality Guaranteed:
Our landscaping services in Lenexa do not compromise on quality. From the plants we choose to the equipment we use, everything is top-notch. We believe in delivering the best to our Lenexa clients and this commitment to quality is what sets us apart.
.
Respect for Resources:
Our lawncare company in Lenexa is not just about creating beautiful Lenexa lawns, we're about doing it responsibly. We follow sustainable gardening practices that respect the environment and conserve resources. By the Blade believes in creating green spaces that are truly "green" in every sense of the word.
.
Sustainable Solutions:
At By The Blade, we are committed to providing Lenexa landscaping solutions that are not only beautiful, but also sustainable. Our lawncare company in Lenexa uses eco-friendly methods and materials to minimize our impact on the environment while maximizing the beauty of your outdoor space in beautiful Lenexa, Kansas.
.
Total Transformation:
Our landscaping company in Lenexa believes in the power of transformation. Whether it's a small patch of land or a sprawling estate, our team can turn any outdoor space into a paradise of greenery and blooms. With us, a total transformation of your lawn is just a phone call away.
.
Unmatched Understanding:
With years of experience under our belts, we've developed an unmatched understanding of what makes a Lenexa lawn truly great. We take into consideration various factors like soil type, climate, and your personal preferences to create a lawn that's perfect for you.
.
Visionary Ventures:
As one of the premier landscaping services in Lenexa, we're not afraid to think outside the box. From installing a quaint little pond to creating a maze out of hedges, we're always ready to embark on visionary ventures that make your lawn stand out from the rest.
.
Wholehearted Workmanship:
At By The Blade, we put our heart and soul into every project. Our Lenexa lawncare services team is dedicated to delivering top-notch workmanship that reflects in every blade of grass and every blooming flower in your lawn.
.
X-Factor:
Every Lenexa lawn we create has that special 'X-factor' that makes it unique. Whether it's a rare species of plant, a striking color scheme, or a unique layout, we ensure your lawn has something that sets it apart.
.
Your Satisfaction, Our Success:
As one of the leading landscaping services in Lenexa, we measure our success by your satisfaction. Our team goes above and beyond to ensure that you're not just satisfied but delighted with our services. After all, a happy customer is the best business strategy!
.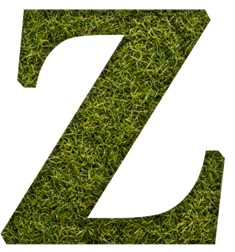 .
Zealous Zest:
A landscaping company in Lenexa brings a zealous zest to every project. Our enthusiasm and passion for landscaping are infectious, and we hope to inspire you to fall in love with your outdoor space just as much as we do.
.
Don't take our word for it, look at these reviews from some pretty happy By The Blade customers:
"While I could likely write a book about how happy we are with the complete landscape transformation over the years from the front, to the 100-foot-long water feature "creek" in back to the outdoor kitchen, I want to review how they stand behind their work, even when it's not their fault. The front walk shown here is brand new. It just replaced one about 5 years old made of flagstone. Unfortunately, By The Blade received some defective stone from their usually reliable supplier. It was later learned that the supplier closed the quarry. Anyway, it was deteriorating pretty badly so By The Blade replaced it with an upgraded stone. Frankly, we like this one better than the original. Thanks, Guys!"
– Kevin K
"We used By the Blade for a complete renovation of our front yard beds. Sean and his team did an excellent job. They pulled out everything from our front yard beds and then redesigned the entire look. Prices were competitive and everything looks great. I have also started using By the Blade's lawn care services for over seeding and aeration. Again, an excellent job. I plan to use them regularly in the future."
– Barry S.
.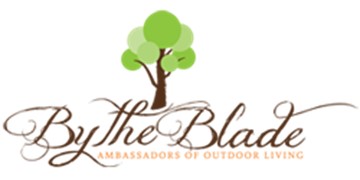 By The Blade can take care of all of your lawn care services in Lenexa, whether you want new sod laid down or maintenance on your yard all year long. We take great pride in being one of the best companies for lawn services in Lenexa. We provide premium services for lawn care, and one of our goals is to ensure that each of our customers has a magnificent yard that they can be pleased with. In addition to offering the highest quality landscaping services in Lenexa we also personalize and design swimming pools for our clients.
Please get in touch with a friendly By The Blade associate soon. Before you know it, you'll be working with the top lawn care company in Lenexa! Our Lenexa landscape company is excited to assist you soon!
To put our Ambassadors of Outdoor Living to work on your next landscape, aquascape, or home maintenance project, simply give us a call at the number listed below.
.
. 
When you contact By The Blade, you should make it a point to inquire about our Total Exterior Management program. This frees you up from doing that tedious yardwork. You'll now be able to spend time with the people who are most important to you while enjoying some outdoor living.
Ready to get in touch with the best landscaping company in Lenexa? Our professional staff at By The Blade is looking forward to having a conversation with you regarding your next big project.