Happiness for many people is a relaxing day enjoying the views and the weather on their deck.  At By The Blade, we are not only one of the best landscape design companies in Parkville, but we also specialize in building premium deck solutions to fit our customers' outdoor needs.
If you live in and urban area with a beautiful view of the city skyline or are in more of a rural setting with epic views of both sunrises and sunsets, then complementing your views with a relaxing deck is something you should strongly consider.  Our team specializes in customized deck designs and builds with unobstructed views of your backyard oasis that are sure to impress your guests.

Adds Value
One of the best ways to improve your home's worth is to add exterior features that improve its appeal and add usable space.  A customized deck will add long-lasting value, entertainment, and enjoyment to your home.  Our owner, Patrick Vogt, has established the best Parkville landscaping company by providing extra services like hardscaping, pool design, and customized deck installation.  So, for all your outdoor needs, there is simply one company to turn to, and that's By The Blade.
The Best Materials
Our customized decks are not only made with the highest quality craftsmanship, but we only use premium natural, or composite decking materials.  You will have peace of mind knowing that your deck will stand the test of time and hold up to the harshest weather conditions that Kansas has to offer.
Whether it's the brutal cold, snow, and ice that we experienced in February 2021, the torrential downpours and severe weather of the spring, or the blazing the sun and 100-degree temperatures during the summer, your customized deck will have the durability to withstand it all thanks to the highest quality materials and experienced craftsman at By The Blade.  We partner with AZEK Building Products to offer premium products that are designed to withstand Midwestern weather while still looking aesthetically pleasing for the homeowner.
Eco-Friendly Materials
We carry the latest composite decking and railing which are made of recycled materials and come in a variety of grain designs.  Before construction of your new deck begins, you can meet with a team member to ensure that you are happy with the overall design and you can discuss any potential modifications that need to be made.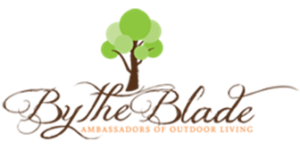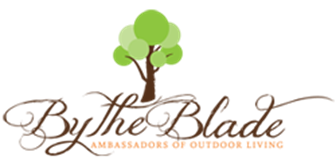 If you are looking for a new backyard oasis for your home, contact us today.  Patrick Vogt and his team at By The Blade have earned the reputation of building Parkville's best landscaping company by providing the highest quality craftsmanship and service to our customers.
We look forward to working with you on your next project.